Automotive Servicing and Vehicle Maintenance is what we've been doing for our community for 30+ Years. . .

We offer complete engine repairs and tune-ups following manufacturer's guidelines, as well as fuel injector and carbon treatments to clean out interior buildup that can rob your engine of power and performance. Call our auto repair center in Shelton, CT today!
We'll show you exactly what the problem is and what your options are and give you a written estimate on request before any work is performed.
We service European cars like BMW, Mercedes, Audi, and VW, as well as all Asian imports (Honda, Nissan, Toyota, etc.) and domestic vehicles. We use only the best parts and guarantee our work for 24 months/24,000 miles.
If you see or hear any of these problems, bring your car in for a FREE DIAGNOSTIC. We'll check the vehicle over to be sure that it is safe for both you and the environment.
BRAKES


Your Brakes Need to Be Ready for Anything 

A car makes a right turn on red, right into your lane. A deer runs in front of you. An 18-wheeler cuts you off on I95.

Face it, you never know exactly when you'll need your brakes.

We know that brakes can make the ultimate life-saving difference on your vehicle. We take this very seriously, and you should too. Bring your vehicle by Huntington Center Gulf for a free brake check if you experience any of the following

* Grinding or squealing sounds from the brakes/wheels

* Mushy/spongy brake pedal, or pedal goes to the floor

* Brake warning light on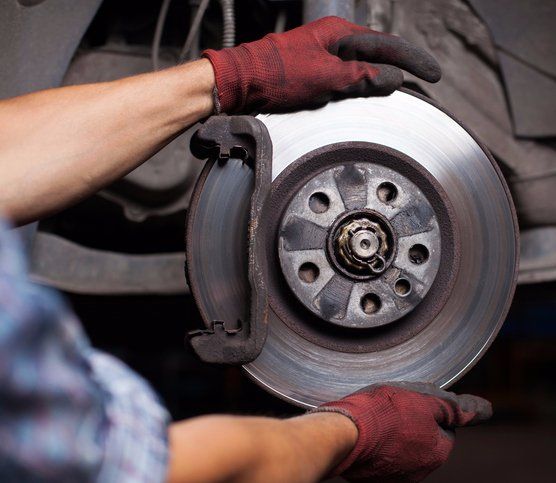 Bring Your Car to Our Shop
From pads and rotors to drum brakes, fluid bleeding, master cylinder and power booster service to replacing rusted hydraulic brake lines, you can feel safe knowing that Huntington Center Gulf can service your vehicle properly.
---
Exhaust Systems
Exhaust Too Noisy?
Your exhaust system does more than just keep your car quiet. It's an integral part of the emission controls that protect the atmosphere from harmful gases. Sometimes an illuminated Check Engine Light can indicate a failure somewhere in this system.
Does your exhaust sound louder than normal? If there is a hole in the pipe anywhere underneath the vehicle, poisonous gases can be trapped inside your car, endangering you and your passengers.
We can repair or replace your exhaust components, including mufflers, catalytic converters, and pipes, using trusted brands like Walker, Borla, and Ansa.
BATTERIES

Your Battery Could Die Any Day Now 
Bad luck says that your battery will fail when you need it the most, so why take the chance? We can test your battery for FREE to see if it is approaching failure, before it happens.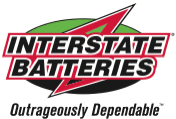 We stock a complete line of Interstate Batteries, the #1 replacement battery in America, backed by the strongest warranty in the industry (up to 85 months), with over 100,000 locations nationwide.
Test & Go
Stop by today to take advantage of our free battery tests to ensure yours doesn't die at the most inopportune time.
Engine Tune-ups & Performance
Engine Repair & Service in Shelton, CT
When your heart isn't working properly, it not only affects your blood flow, but also your lungs, brain, muscles, energy, and pretty much everything else in your body.
Think of your engine as the heart of your vehicle. When it doesn't run properly, not only will you not have the same power as before, but it can affect the starting, cooling electrical, and transmission systems as well. A well-tuned car will run better and save you money over time because it will burn less gas. It will also ensure that the engine will not leave you stranded when you need it most. By following the manufacturer's recommended schedule, your engine will keep your car in top shape.
Time for a Tune-Up? Visit Us!
Air Conditioning
Keep Things Cool 
Have you noticed that your air conditioning doesn't seem to be blowing out cold air the way it did when you first got your car? The main reason for this is due to the very slow loss of refrigerant from the cooling system. If you're tired of rolling down your windows, only to let hot, humid air inside your car on the way to work, bring it to our shop for AC repair services.
Huntington Center Gulf can diagnose these problems and recharge your system using EPA-approved methods. You'll be amazed at what a difference it will make, especially in the warmer months.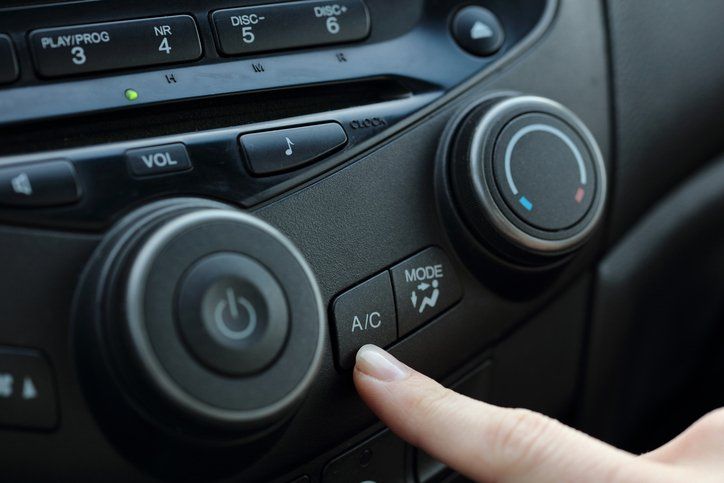 Beat the heat every summer and call us for air conditioning repair!
Let's build something great together.