A "Little" Neighborhood Service Center built with a Big Heart
About Huntington Center Gulf
To All,
My name is Bruce Scull and I started Huntington Center Complete Car Care with the goal of creating an alternative to the high priced, high pressure dealerships most of us have had to deal with in the past.
We offer a comprehensive service offering, including the manufacturer's scheduled service requirements, so that we can be a "one-stop shop" for our customers. We provide an honest appraisal of the issues regarding a repair and give the customer all of their options (not just the ones that cost the most), creating a level of trust not often found in this business. We offer these services at a reasonable price, making us more attractive to our community, and allowing people to keep their cars running longer. We employ ASE-certified technicians who are willing to go out of their way for the customer, and provide them with the technology they need to do complete diagnostics and repairs properly.
We stand behind our work, offering a 24 MONTH and unbeatable 24,000-mile warranty!
And finally, we do whatever it takes to provide the greatest service for our customers in order to ensure their satisfaction.
We have found over the years that this formula works, as our growing customer base will tell you. In addition, AAA chose us as their only certified repair facility in Shelton, Trumbull, Monroe, and Derby, which we feel is a great honor.
We're not a big flashy national chain with lots of gimmicks. We're locally-owned and -operated, and we treat every car like our own. So if you're looking for an alternative to the dealer, or just looking for a refreshing way to handle your car's service needs, please call us to schedule an appointment. Or, just stop by. Any member of our staff would love to meet with you.
Bruce Scull, Owner
Huntington Center Complete Car Care
AAA-Approved Station
When you choose to work with an AAA-Approved Station like ours, you can expect the following:
Free Maintenance Inspection — We will inspect your car at no extra charge. We will even provide you with a written recommendation of any needed maintenance or repairs.
Written Estimate —If you request a written estimate, we will give you just that, including the cost of work to be performed on your vehicle, excluding tax. Rest assured, the cost of work performed on your vehicle may not exceed the written estimate by more than 10 percent unless authorized by you in advance. (Local and state regulations will take precedence regarding notification of repair costs.)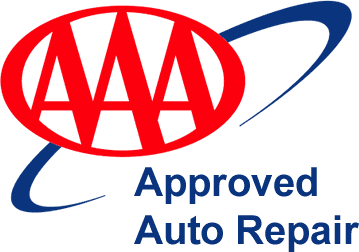 Warranty — Repairs, including parts and labor, are covered against defects in parts and materials, under normal conditions, by a warranty of 24 months or 24,000 miles, whichever comes first.
Returned Parts — To prove our work to you, we will return the replaced parts upon request, excluding those that must be returned to the manufacturer under a warranty or exchange program.
Dispute Resolution — AAA will investigate any dispute between a member and our business, should it happen. Our facility agrees to cooperate with AAA in the resolution if you are unable to resolve it directly with the company yourself. You are not bound by AAA's decision and may seek recourse through other avenues.
Read the press release announcing our approval!
Huntington Center Gulf Earns AAA Auto Repair Certification
HAMDEN, CT – Huntington Center Gulf, 20 Huntington Street, Shelton, has earned certification by AAA's Approved Auto Repair Program, AAA Connecticut Auto Club announced today.
This certification means Huntington Center Gulf meets AAA's strict criteria for technician certification and customer satisfaction.
The AAA-Approved Auto Repair program examines all aspects of a repair facility's operation and awards approval to only those meeting the criteria.
AAA-approved facilities also offer a wide range of automotive services and are equipped with the high-tech equipment needed to repair today's sophisticated vehicles.
As an AAA-Approved Auto Repair facility, Huntington Center Gulf promises to offer free maintenance inspections; written estimates;24-month or 24,000 mile limited warranty on repairs; returned parts; dispute resolution by AAA; and certified technicians.
The scope of services offered by Huntington Center Gulf includes: engine tune-ups, minor engine repairs, brakes, electrical systems, tires, steering and suspensions, manual transmissions and rear axles, heating air conditioning and cooling systems.
The Connecticut Motor Club, the AAA affiliate, provides comprehensive travel, insurance, financial and automotive-related services to more than 500,000 members in Fairfield, Litchfield and New Haven counties. Our website is www.aaact.com.